Albanian Association of Tour Operators and Travel Agencies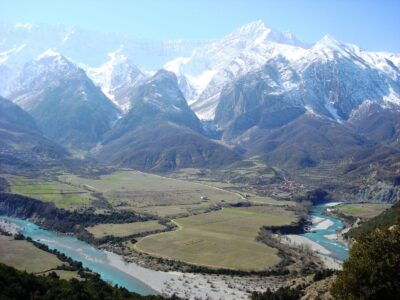 ATOA- The Albanian Tour-operator and Travel Agency Association was established on May 25, 2016 by business representatives of businesses from the sector of tour operators and travel agencies.
The creation of ATOA came as a necessity to represent the real business interests of this field, in front of government policies and law enforcement institutions. Given that tourism has a significant weight in the economy of our country, creating a positive climate for the exercise of private activity in this branch is a common condition for both parties.
ATOA is a business association established under the law on non-profit organizations and registered as a legal entity with Decision No. 5416 of the Court of the Judicial District of Tirana. The headquarters of the association is Rr. "Tish Dahia", Kika Complex 2, Shk. 8, Ap. 11, Tirana.
The founding members of the ATOA association are:
Besnik Vathi
Kliton Gërxhani
Rexhep Kasmi
Silvana Dracini
Gent Mati
Eva Rama
ATOA's mission and objectives
ATOA was established with the aim of creating a positive climate for tourism businesses and their main actors. ATOA monitors the developments of this sector in Albania and beyond and keeps its members in touch. This fact helps our association to provide effective services to them.
ATOA is committed to raising awareness about the importance of the tourism industry for the Albanian economy as well as about the demands of the tourism industry towards the administration and public opinion in Albania.
ATOA Objectives related to the tourism sector and members:
⮚ Fight against informality in the tourism sector
⮚ Creating equal conditions of competition for all businesses
⮚ Protection of members against unfair policies
⮚ Ensuring the quality of Albania's tourist offer.
⮚ To be a strong partner between the central and local government and the main actors in the tourism ecosystem in the country
Board members are the ones who run the organization. The members of the ATOA Board are elected at the General Assembly of the association which meets at least once a year. The board of directors of the association consists of not less than 5 members and is elected every two years by secret vote by the members. In this meeting, the Chairman and the Deputy Chairman are elected from among its members, who have been on the board of the association for at least the last year for a 2-year term, with the right of re-election.
The Board works to adopt sound, ethical and legal policies of governance and financial management, as well as ensuring that the non-profit organization, ATOA, has sufficient resources to advance its mission.